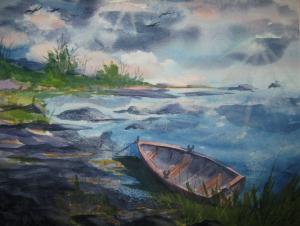 Painting - or creating in some way, whether quilting,,sketching or any crafts work is an essential part of my daily life . Painting especially is a meditation for me - the process blocks out all other thoughts and time ceases to matter.

I am currently running a 25% DISCOUNT on all items. Use discount code JRUFBF at checkout.

This image is Forgotten Rowboat.